Did you know that you can download Fonts to your iPad and use it in programs like Design Space, Microsoft Word, and Excel?
Before I started crafting I use to help my sister do web design work so I knew that you could download different fonts onto your computer but didn't realize it was an option for your iPad until I started using Cricut's Design Space.
Being able to create and design projects on the go, as the ideas come to me, has been a HUGE blessing.
In order to download the fonts, I do recommend an App called AnyFont (this tutorial does use this app to install the fonts). The app does cost $1.99 but it seems to be the most popular and highly rated font app in the app store PLUS it's super easy to work with.
Watch the Video Tutorial Below
(If you buy something through the affiliate links in this post I earn a small commission which helps me to keep bringing you FREE tutorials and DIY Projects. Plus it doesn't cost you anything extra.)
Follow the STEPS Below
STEP 1 – Install AnyFont App onto your iPad (Do this FIRST before moving forward)
STEP 2 – Head over to Dafont.com and either search on the name of the font you want to download or look through the thousands of fonts they have. For this tutorial, I downloaded and installed the Autumn in November font. Once you have found the font you want to download click on the download button to the right of it.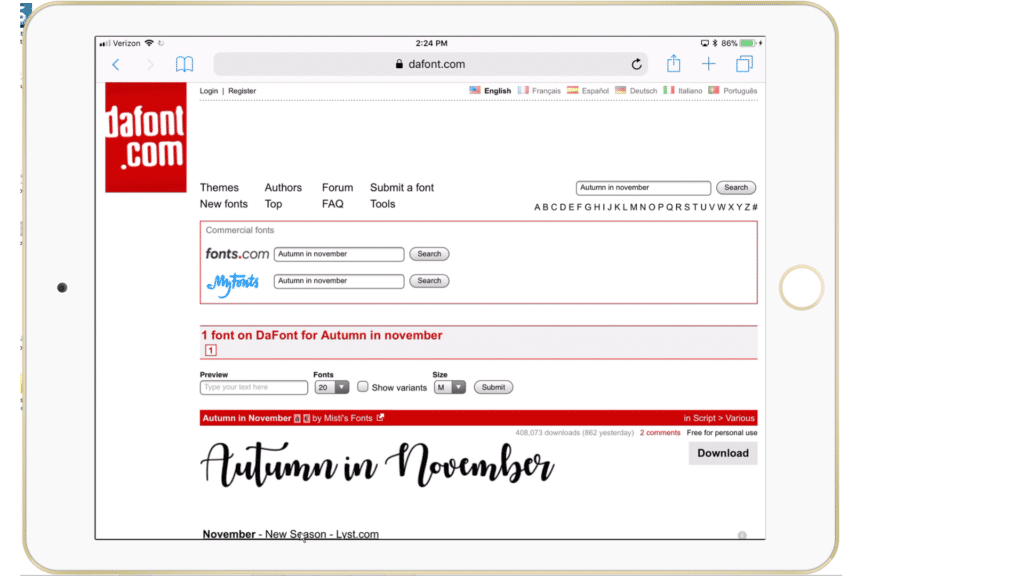 STEP 3 – Choose Open the zip file in AnyFont. If AnyFont does not appear, click on the More button and the second screen will appear where you can choose to Copy to AnyFont.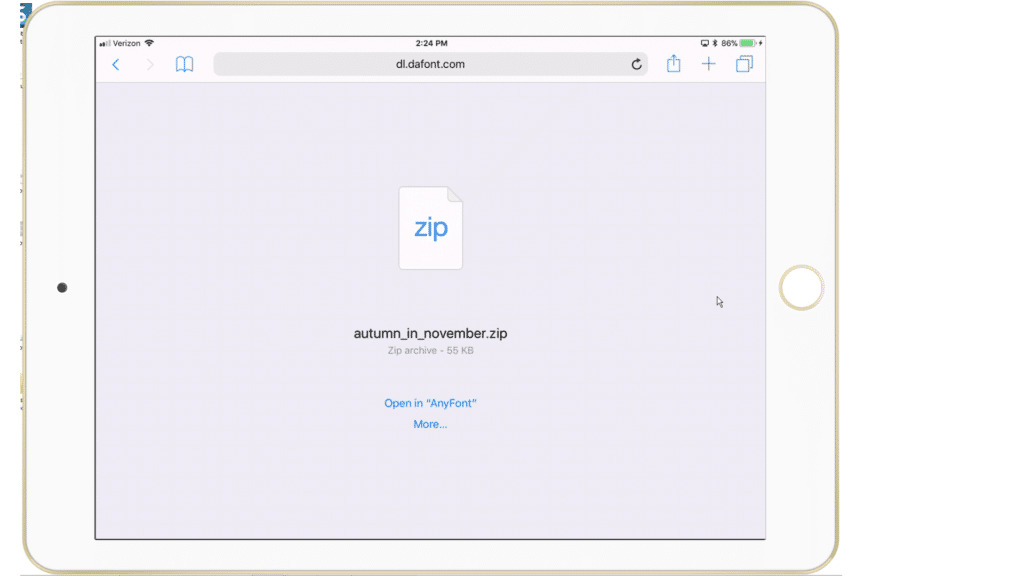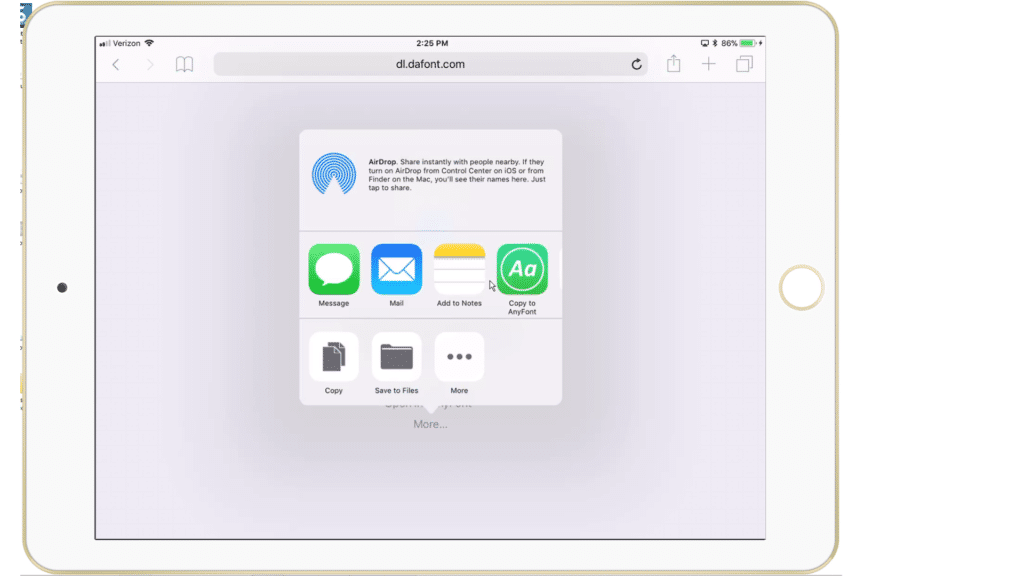 STEPS 4 – 12 – These next several steps are pretty straightforward but I know my friend Diana, and maybe you are like this also, whenever something pops up on her screen talking technical stuff she freezes up and won't move forward.
I totally get it and understand because you don't want to mess anything up so I walk you through these next handful of steps just so you can see that it didn't mess anything up and in fact downloaded and installed the font on my iPad.
Tap on icon to install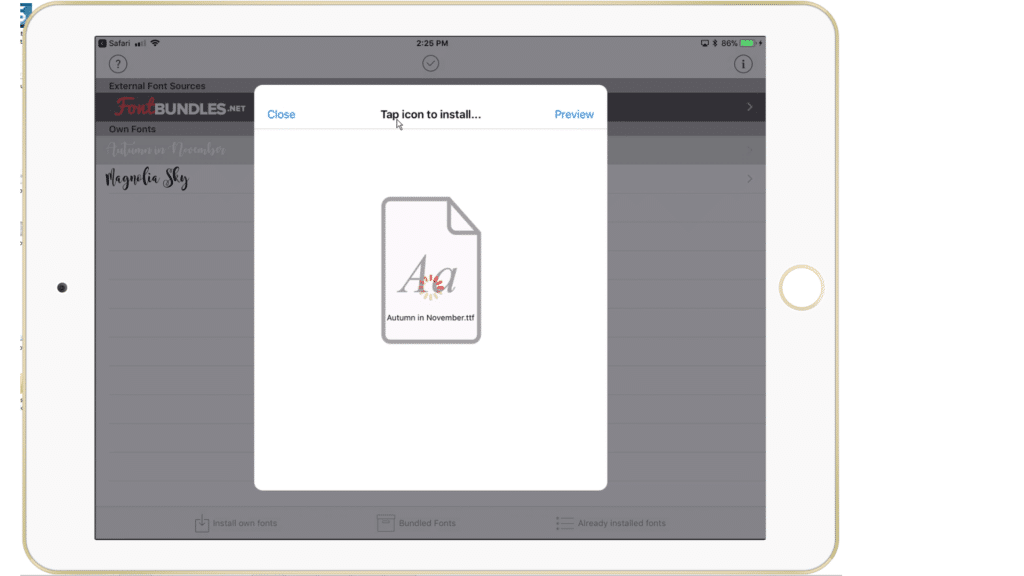 Tap on Allow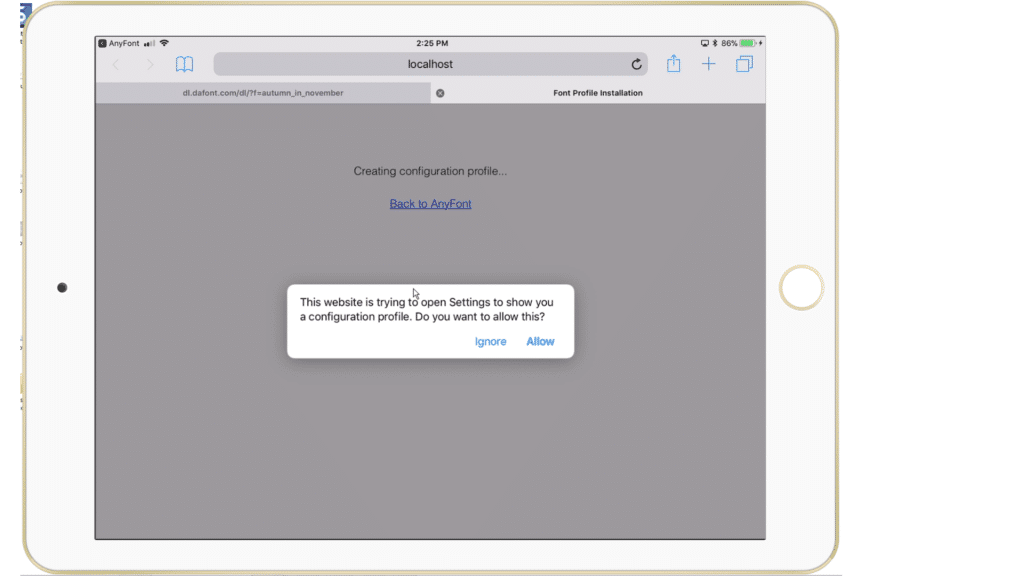 Tap on Install (located at the top right of screen)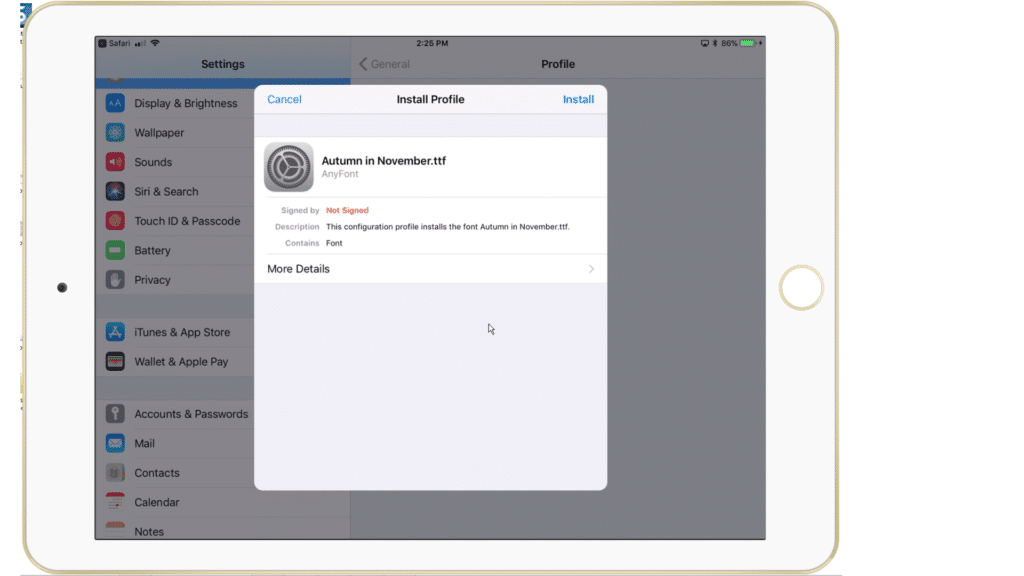 Enter your iPads passcode (this may not appear if you don't have a passcode)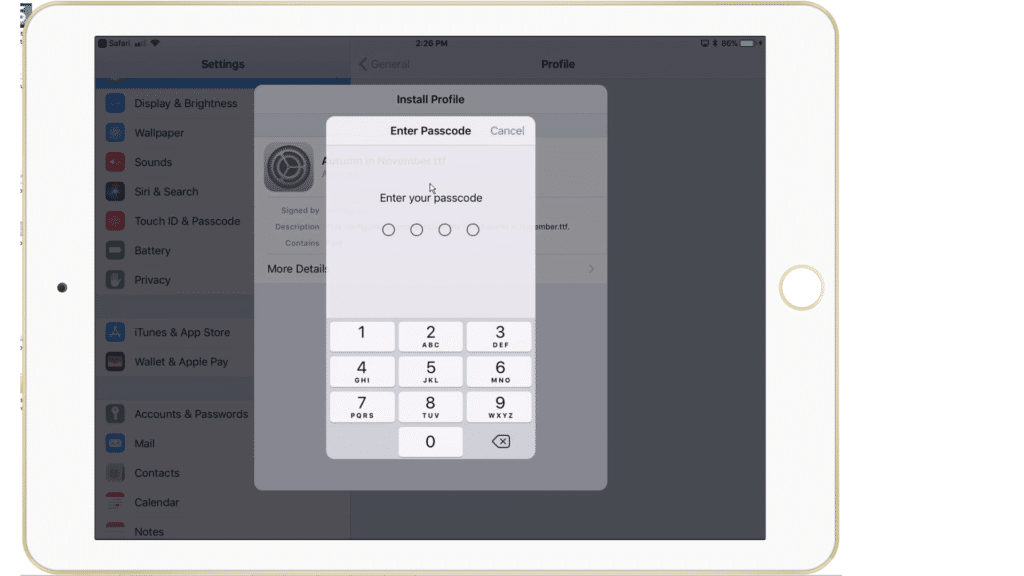 Tap on Next (located at top right of screen)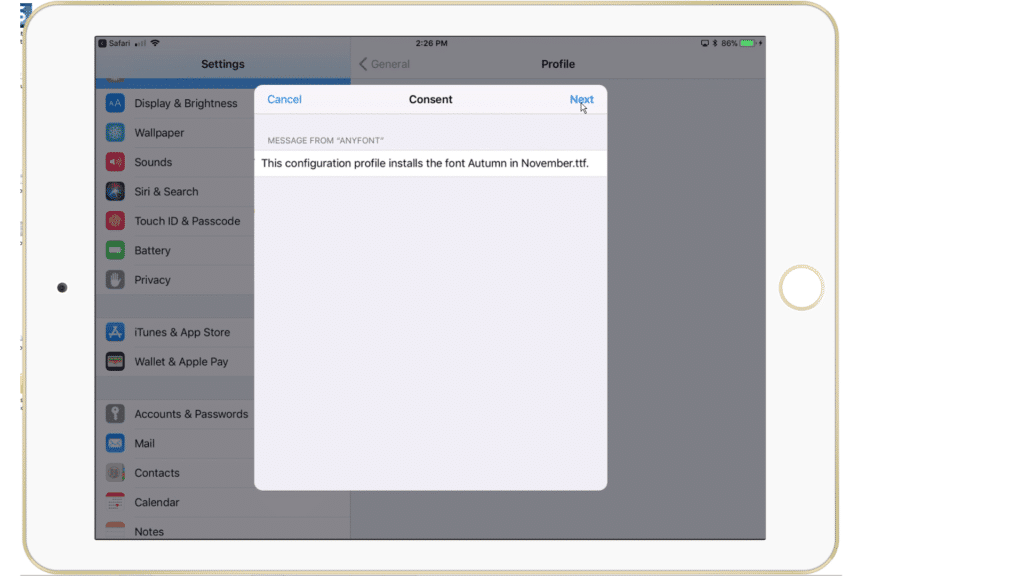 Tap on Install (located at top right of screen)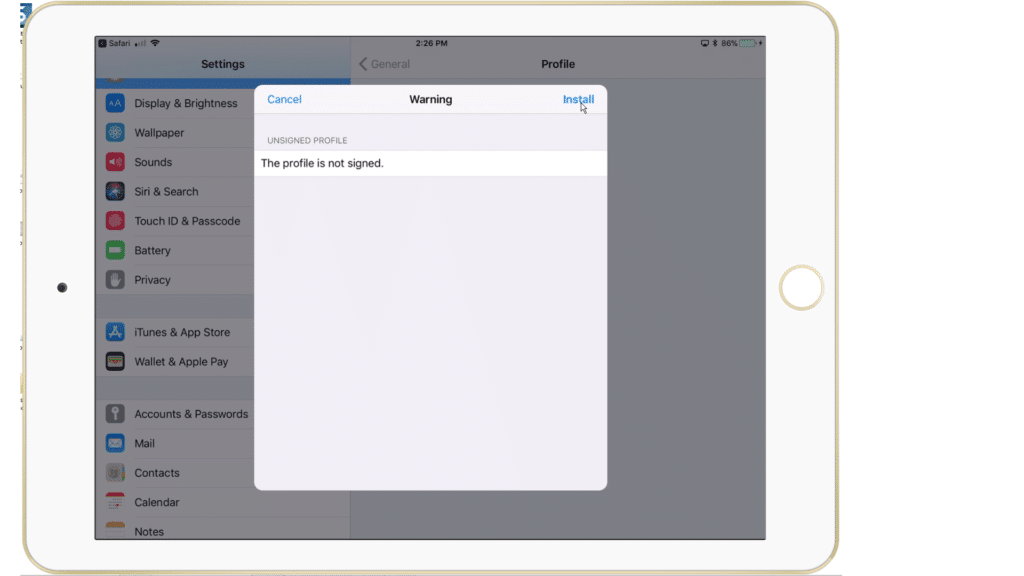 Tap on Install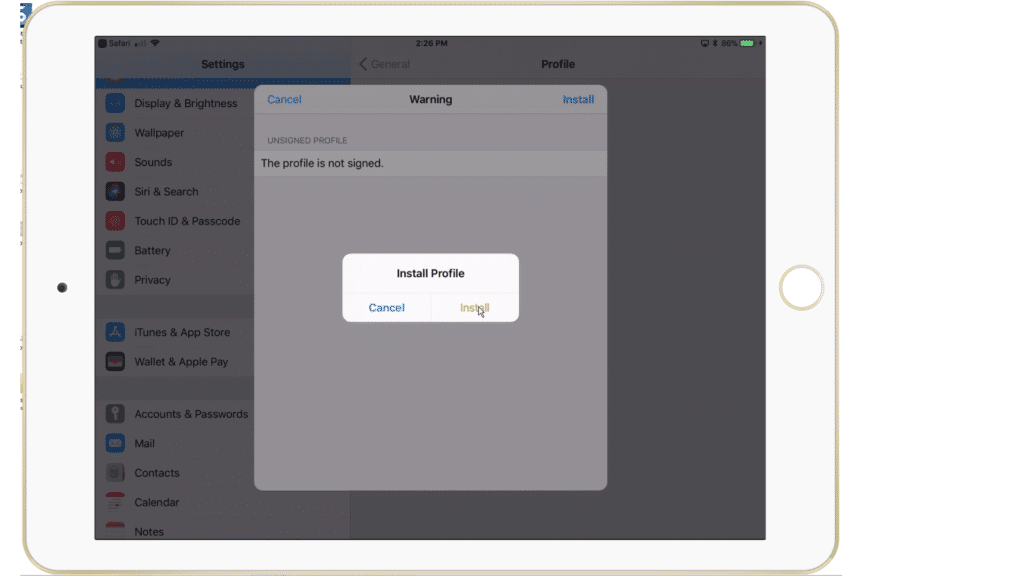 Tap on Done (located at the top right of screen)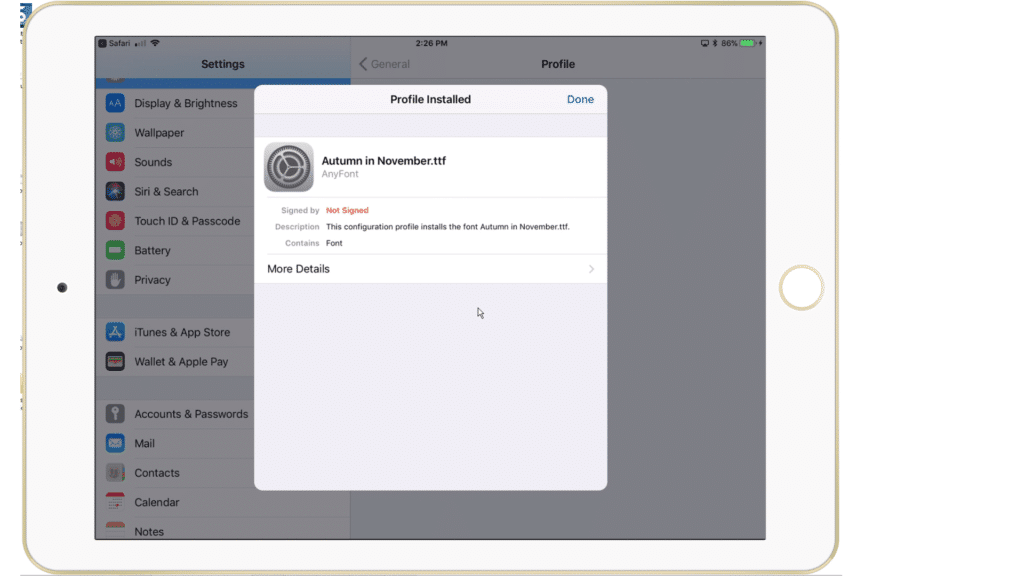 Tap on Done (top right of screen)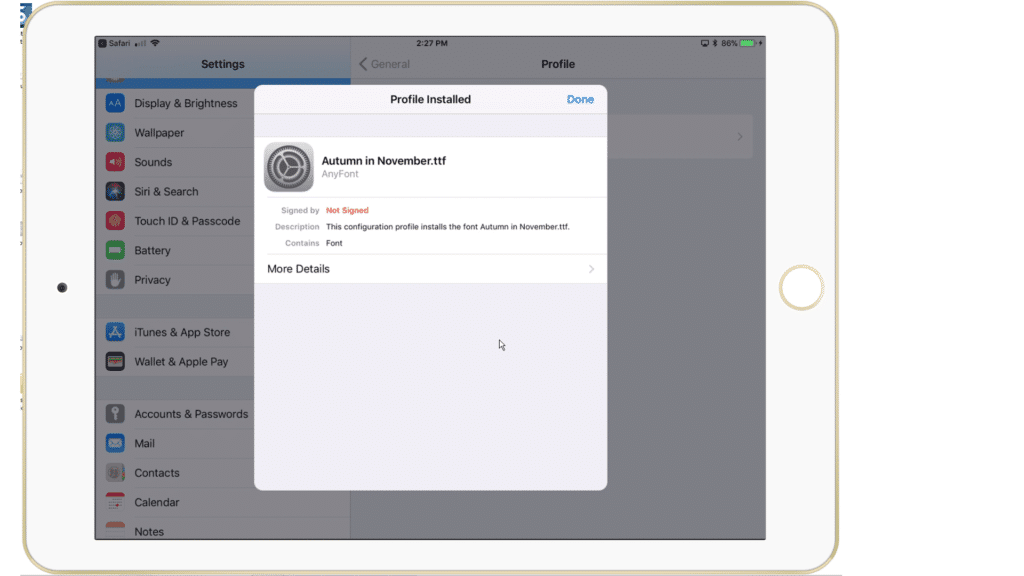 Click on Open and it will take you back to the Anyfont app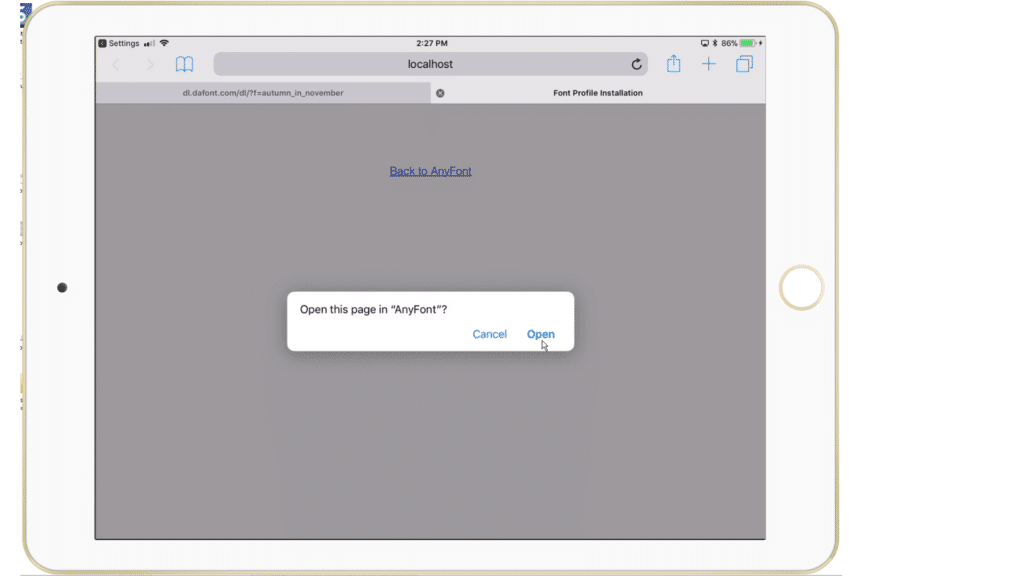 You have successfully just downloaded a font onto your iPad. Now you can go to town downloading all your favorites fonts and start using them in Design Space.
If this tutorial helped at all, why not share it with a fellow Cricuteer?
Y'all Be Blessed,
Audrey