What in the world is a Cricut and what do you use it for? I mean, what sort of things can you make with it?
I would have to say this question is the number one question my friends ask me when I show them all the things I've been making with my Cricut Explore Air 2 Machine.
First things first, what the Cricut is not…
It's not Cricket Wireless, although it does have Bluetooth wireless technology. lol
It's not the Crickets you hear outside
It's not that awkward silence after someone tells a bad joke
Crazy as it sounds some of my friends have mentioned the above Crickets so I figured I'd let you know right away it's not any of those three things. 🙂
When I describe the Cricut to my friends I usually tell them, it's a machine that cuts all sorts of things. From vinyl, card stock, paper, Iron-on, bonded fabric, poster board and soooo much more. Like more than 100 different materials more PLUS you can also draw, score, and engrave with it.
Projects you can make with the Cricut Machine
Make Customized & Personalized Designs for:
Car Decals
Wall Decals (Decorate your home with beautiful quotes and scriptures)
Stencils (Love those wooden signs? Now you can make those as well)
Cards (Birthday, Anniversary, Christmas and any other occasion you can think of)
T-Shirts (For Reunions, Gender Reveal, Onesies for babies, Birthday present etc.)
Christmas Ornaments
Paper Gift boxes and tags
Vinyl quotes for coffee cups, water bottles or even those stainless steel tumblers like Yeti and Ozark
Labels for Organizing rooms like your Kitchen, Kids rooms, Garage etc.
Monogram shirts, water bottles, picture frames, wood signs
Paper Flowers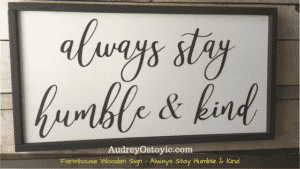 As you can see, the amount of DIY Projects you can make with your Cricut is limitless. I've seen people take photographs of loved ones they've lost and made vinyl decals to put on their cars or put that image on t-shirts for everyone. It's mind-boggling the number of creative projects you can make with this machine.
Some other cool things to note about the Cricut is:
You're able to use over 3,000 ready-to-make projects or make quick cuts from their extensive image library
You can use your tablet, smartphone or computer to create projects
It has Bluetooth Technology so you can use it wirelessly
You can upload your own images
Use your own Fonts
Projects I've made with my Cricut so far and what sort of projects they were
The following images are DIY projects that use Vinyl. Vinyl is like stickers but lasts so much longer and are extremely durable. You can place these on walls, cars, glass, wood, furniture, cups or pretty much anywhere you'd like.
VINYL PROJECTS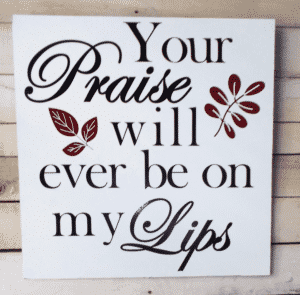 HTV (Heat Transfer Vinyl) Projects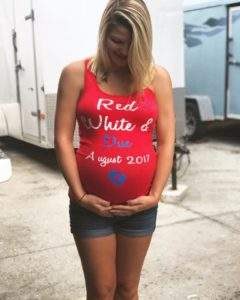 Stencil Project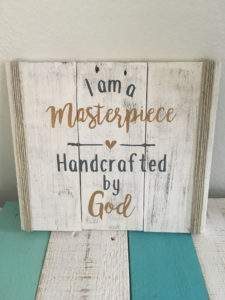 Check out the Cricut Explore Air 2 Here: