That My joy may remain In you, and that your joy may be full.
What does this even mean?
Can you really experience joy amid all hell breaking loose around you?
Can you really hold onto your joy when someone tries to steal it?
Can the joy of the Lord really give you strength? How do you let your joy be full?
These are all questions I've asked myself while walking with The Lord. The crazy thing is, I've never really studied up on joy even though I've known all along that it brings us strength.
Until this morning!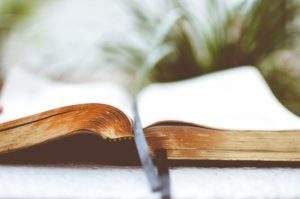 While looking for scriptures on Praising God, the Holy Spirit led me to scriptures on joy in the book of John.
You know how you'll be reading the bible, your devotions, a magazine or scrolling through Facebook and the Holy Spirit politely nudges you to let you know you need to pay attention?
Well, that's exactly what happened to me this morning.
Right there, in the midst of all the words on the page, was this verse in John 16:22 "…your heart will rejoice, and your joy no one will take from you." (Jesus's words)
Growing up, my mom always told us, 6 kids, "Let no man steal your joy" and my dad would always say "Don't let the bastards get you down."
I always smile at that because both of my parents loved and honored the Lord.
Of course, my mom was a sweet, innocent, naïve Catholic girl who married my dad who was from the wrong side of the tracks and was street smart. Their sayings were basically the same but when I read that scripture this morning it just really hit me that Jesus said, "…your joy no one will take from you."
I continued reading and low and behold in verse 24 Jesus continues on, "Until now you have asked nothing in My name. Ask, and you will receive, that your joy may be full."
This verse jumped off the page and smacked me upside my head. The Holy Spirit got my attention that's for sure so I continued reading on and this is what I found.
How do you let your joy be full?
One of the ways is you must be walking in LOVE!
I found it very interesting that the following scripture was sandwiched in between scriptures on LOVE. John 15:11 "These things I have spoken to you, that My joy may remain in you, and that your joy may be full." (Jesus's words again)
Grab your bible and take a look at the scriptures right before and after what Jesus says about His joy remaining in YOU and YOUR joy being full.
But how?
Abide in His love
In order for you to let your joy be full read John 15:10 "IF you keep my commandments, you will abide in My love, just as I have kept My Father's commandments and abide in His love."
Then look at the scripture that follows the one on joy, John 15:12 "This is My commandment, that you love one another as I have loved you."
Want to be full of Joy? Check your heart and ask the Holy Spirit to reveal to you where you're not walking in love. Maybe someone did you or a loved one wrong and you're walking in unforgiveness, hate, and bitterness. If you are walking in that, then you can kiss Joy goodbye!
Jesus tells us right there in His own words what you need to do to have joy in your life!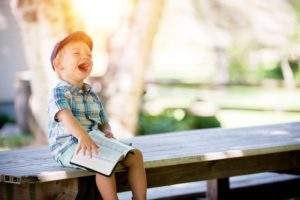 How do you know that God wants you to have joy in the midst of your suffering? In the midst of your mourning? In the midst of your storm?
Because He (Yahweh) tells us right there in Isaiah 61:3 and then Jesus even quotes that very scripture in Luke 4:17 "To console those who mourn in Zion. To give them beauty for ashes. The oil of joy for mourning. The garment of praise for the spirit of heaviness; That they may be called trees of righteousness, the planting of the Lord, so that He may be glorified."
Do you SEE that last line? SO THAT He (Yahweh) may be glorified.
He is telling us His children that when we are in the midst of mourning, He gives you the oil of JOY. When you are depressed, and a spirit of heaviness is upon you, He gives you the garment of Praise.
My sweet, beautiful, sister in Christ, you are called, set apart, chosen, and you don't have to accept anything less than JOY, even in the midst of it all.
For it's when you're walking through the fire with pure joy, peace, and love that the world takes notice and our Abba Yahweh is GLORIFIED!
The Holy Spirit plays a big part in our Joy being full
In Galatians 5:22 it states, "But the fruit of the Spirit is love, JOY, peace, longsuffering (patience), kindness, goodness, faithfulness, gentleness, self-control. Against such, there is no law."
So basically, if you're walking contrary to all those wonderful fruits listed above then I think it's safe to say that the Holy Spirit is not leading and guiding you in all things.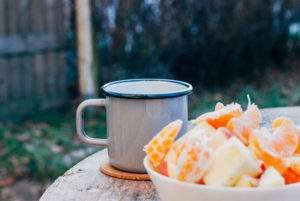 I know that may sound harsh but I'm all about self-inflection, taking 100% responsibility, and humbling yourself under the almighty hand of God. Allowing His Holy Spirit to change me more into the image of Jesus every single day.
Something else that stuck out to me in this scripture was that the first fruit is LOVE and all the other fruits follow.
Think maybe God is revealing to us how important loving others is to our Joy being full?
I think so.
I'll close with this last scripture that reminds us we have been SET FREE from all the bondage Satan tries to keep us in. It's time we rise up as the spiritual sons and daughters He has called us to be and kick some devils butts. It's time to bring Glory to our Daddy.
Isaiah 35:10 "And the ransomed of the Lord shall return, and come to Zion with singing, With everlasting joy on their heads. They shall obtain joy and gladness, and sorrow and sighing shall flee away."
Halleluiah! Praise the Lord!
Read that last line again…out loud!
They shall obtain joy and gladness, and sorrow and sighing shall flee away!
Lift up your head, you beautiful daughter of the Most High God.
Let go of the mourning
Let go of the hate
Let go of the unforgiveness
Let go of the bitterness
Let go of the heaviness
Let go of the depression
Let go of the anxiety
Let it all go and receive the oil of joy and the garment of Praise for your Heavenly Father is worthy to be Glorified!
Now go glorify Him!
What about you? What are some scriptures or things that have helped you be joyful in the midst of everything that is going on?
Be Blessed,


Did this message speak to your heart? Please leave a comment below; I'd love to hear from you!